Race Ambassador
Abdullah Tahir Chowdhury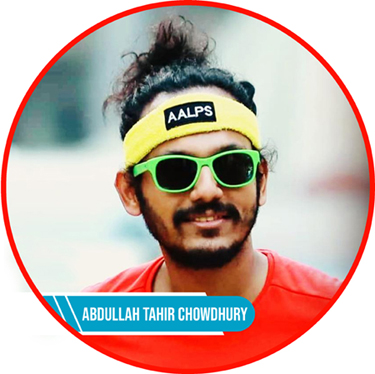 Abdullah Tahir Chowdhury is an endurance athlete representing Bangladesh at different international multi-sports races. He is the first Powerman Middle Distance racer of Bangladesh and podium winner at Hyderabad Olympic Distance Duathlon. A human insights researcher by profession, he founded AALPS (former Obhijatree; started its operation in 2016), the first athletic leadership training platform and the first digital training platform from Bangladesh - training.aalps.org.
He is the first Powerman Classic finisher from Bangladesh in Powerman Indonesia 2018 and Powerman Asian Championship contender in 2019. e was a Podium Finisher at Hyderabad Triathlon 2018. Tahir crossed 12 countries on the cause of child right partnering organizations like UNICEF, Myanmar Autism Association, primary schools in Bhutan and orphanages in Bangladesh.
Tahir has a decade of experience in human insights profession. His goal is to merge athletic capability & human insights experience to create a million athlete leaders through AALPS. He aspires to be an Elite Athlete. He believes, "Every challenge is a doorway to pushing the limit and new opportunity!"
source: blog.aalps.org


Dr. Orakatul Jannat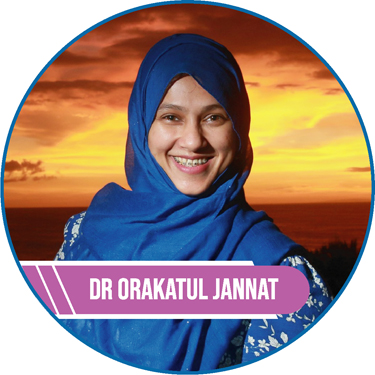 Dr. Orakatul Jannat, is the unique example and inspiration in Bangladesh for her relentless efforts and initiative to establish an open running platform and stay fit through running. She is a dental surgeon by profession, but a fitness instructor by passion. She is a certified personal trainer as well as a licensed Zumba and Boxercise Instructor.
She is engaged in cycling and running for many years. She started Sylhet Runners Community in 2017, which has gained a nationwide reputation by organizing Sylhet half marathon event. Her contribution and effort for the society is playing a significant role in the development of the country's running community.
Ramesh Chandra Singh


Ramesh Chandra Singh, former Police Officer from India is Security Adviser to United Nations in Bangladesh. He took to long running at a ripe age of 46. After completing Beirut (2009) and Tromso (2013) full Marathons, he took to Half Marathons. He has run races on flat terrains, mountainous heights (Petra) and sand desert (the night race at Wadi Rum, Jordan).
Mr Singh's passion of running has taken him to to all parts of the globe: USA, Austria, Russia, France, Czech Republic, Germany, Hungary, Azerbaijan, UAE, Brazil, New Zealand, Switzerland, Ukraine, Georgia and Latvia. He is in Bangladesh since Dec 2018 and since then has run 31 half marathons in Bangladesh, Malaysia, Singapore, Thailand and India.
Ramesh's running merges personal fitness with social outreach. He has connected to a wide range of diverse friends in and out of Bangladesh and has inspired some on the way. Having completed his 88th half marathon in Sylhet on 3 Dec 21, his life goal is to complete 100 half marathons by 2022 in all the continents including Antarctica.
Published on: Thursday, 2 December 2021, 03:22 pm | Last update: Monday, 6 December 2021, 05:21 pm | Total views: 925.
3rd BARISHAL MARATHON 2024
Coming Soon...