Hydration Partner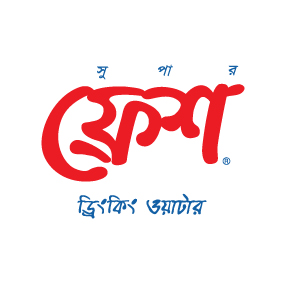 Super Fresh Drinking Water , a product of MGI is the Hydration Partner of "Sailor 2nd Barishal Marathon 2022″, which has been scheduled on 28 January 2022.
Launched in 1998, Super Fresh Drinking Water is the largest selling and most loved bottled drinking water brand in Bangladesh. They proudly serve progressive, active, young and energetic individuals who value quality in every drop. With the vision of meeting the scarcity of pure drinking water in the country, a state-of-the-art plant was engineered & installed by world's best specialists, which was equipped with the latest water treatment facilities. During the production procedure, strict compliance and hygiene practices are maintained.
Latest 15 steps water treatment facilities which includes Chlorination, Ozone Treatment and Ultra Violet (UV) ray Treatment, Activated Carbon Filtration, Reverse Osmosis (RO) process along with 5 other filtration processes is used for Super Fresh Drinking Water.
Published on: Thursday, 14 October 2021, 12:09 pm | Last update: Wednesday, 9 March 2022, 11:56 pm | Total views: 585.
3rd BARISHAL MARATHON 2024
Run for Unity in Diversity