Gohar Zamil Hossain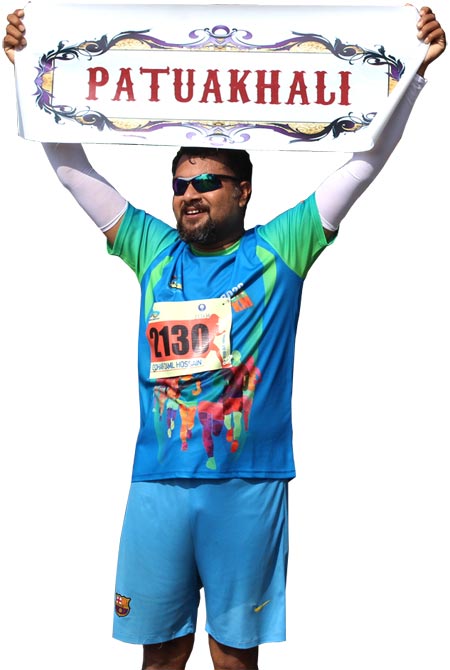 No one could have imagined such a situation that shortly after crossing the finish line of the Chottogram City Half Marathon, Gohar Zamil Hossain (mostly known Tuku Zamil) would cross the finish line of his life on 7 January 2022. In his own words, he is not a runner but enjoys this running community as an organizer. Therefore, in 2020, he formed a running team called Team Patuakhali on his own initiative, in which he would take the talented or less privileged runners scattered in different parts of the country to participate in various events.He was outspoken in pointing out inconsistencies in the running community or various events. Although he has been controversial and criticized by some for his crazy and flamboyant nature due to his sheer love for running, his outspokenness and the uniqueness he has always shown in developing the talent of the running community as well as the underprivileged runners is truly exemplary. His respect for what is true and good, and the impression of his unwavering efforts to realize it, will always mark him as a unique personality to us as a running organizer.
Tuku Zamil's initiative to develop the country's running community has undoubtedly created a void. His ever-smiling face holding the "PATUAKHALI" festoon at the finish line at the end of the event will never cease to impress us. His unexpected passing is hard for all of us to accept. May his inspiration and dreams come true through the good efforts of all of us. We will remember him with deep sorrow and respect at every successful event. This is our tribute to him. Tuku Jamil is our Pheidippides.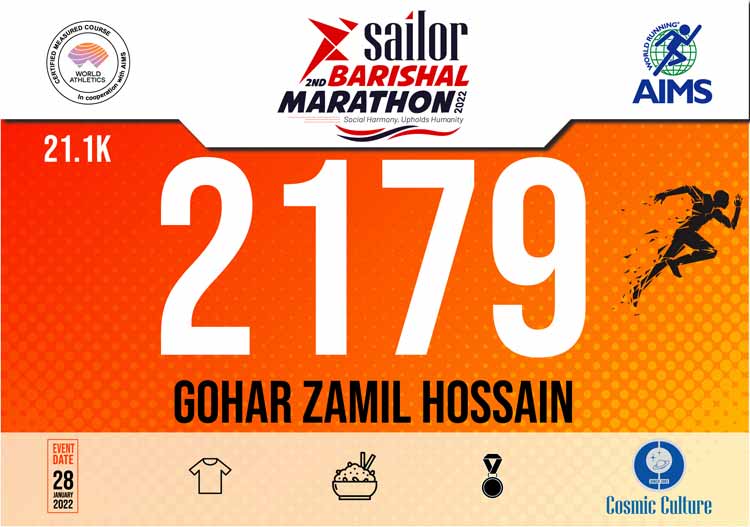 Published on: Friday, 5 May 2023, 02:38 pm | Last update: Friday, 5 May 2023, 03:08 pm | Total views: 164.
3rd BARISHAL MARATHON 2024
Coming Soon...