Co-sponsor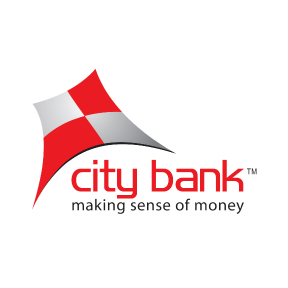 The City Bank Ltd. is the cosponsor of "Sailor 2nd Barishal Marathon 2022″, which has been scheduled on 28 January 2022.
City Bank, established in 1983, is one of the oldest private commercial banks in Bangladesh. It is a highly reputed bank among the top local banks that is well known for adopting global practices by doing away with the age-old traditional and decentralized banking practices and culture.
City Bank was the visionary entrepreneurship of 13 local businessmen who braved the immense uncertainties and risks with courage and made it possible for the Bank to rapidly march forward. The sponsor directors, at the time commenced the journey with a capital of only Taka 3.4 crores which is today worth an amount of Taka 2311.78 crores.
City Bank is a real time online bank having 108 branches that include a full-fledged Islamic banking branch, 1 SME service center, and 11 SME/Agro branches that are spread across the country. It is a fully ISO 9001-2008 certified institution as far as its operations and technology are concerned. The Bank is also actively developing in the alternate delivery sector which includes 324 ATMS, 30 CDMs, SMS banking, Internet banking, Customer Call Center and soon.
City Bank, in collaboration with American Express, has launched the prestigious American Express Credit Card in Bangladesh and is the sole caretaker of the brand overseeing all its local operations. City Bank is also the first bank in Bangladesh to have issued Dual Currency Credit Card and it holds a principal membership of VISA and MasterCard franchises.
Published on: Wednesday, 9 March 2022, 11:59 pm | Last update: Thursday, 10 March 2022, 12:00 am | Total views: 480.
3rd BARISHAL MARATHON 2024
Run for Unity in Diversity