BIB Collection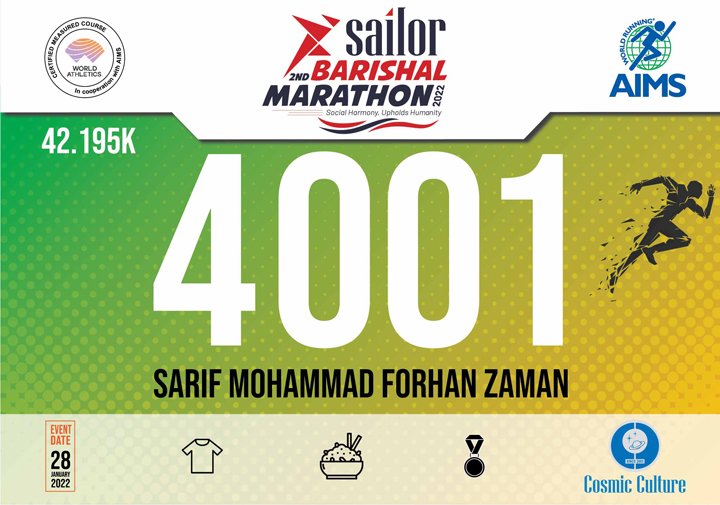 Select any one pickup option as per your convenience. No pickup facilities on event day morning.
Pickup BIB from Barishal on 27 January 2022
Dhaka (Sailor outlet, Mirpur-2, Gr. Floor, Sony Cinema Bhaban)
Dhaka (Sailor outlet, Wari, 2/2 Nawab Street)
Chattogram (Sailor outlet, Innovative Bhuiyan Orchid, 1025/Ka, Hill View Housing Society, Bayejid Bostami Road, East Nasirabad)
Sylhet (Sailor outlet, Aporupa Complex, Nayasarak)
Mail packet to my address: Home Delivery Service (add 50 Taka)
Note:
If you want to change the kit collection point after registration, you have to inform us by email. But after the announcement of the kit distribution final date before the event, no change will be acceptable at all.
For group registration, all the kits must be collected by the group captain. Home delivery charges will depend on the group number.
Published on: Friday, 5 May 2023, 06:28 pm | Last update: Friday, 5 May 2023, 08:38 pm | Total views: 95.
3rd BARISHAL MARATHON 2024
Coming Soon...