1st Barishal Marathon 2020 held on Saturday, 22 February 2020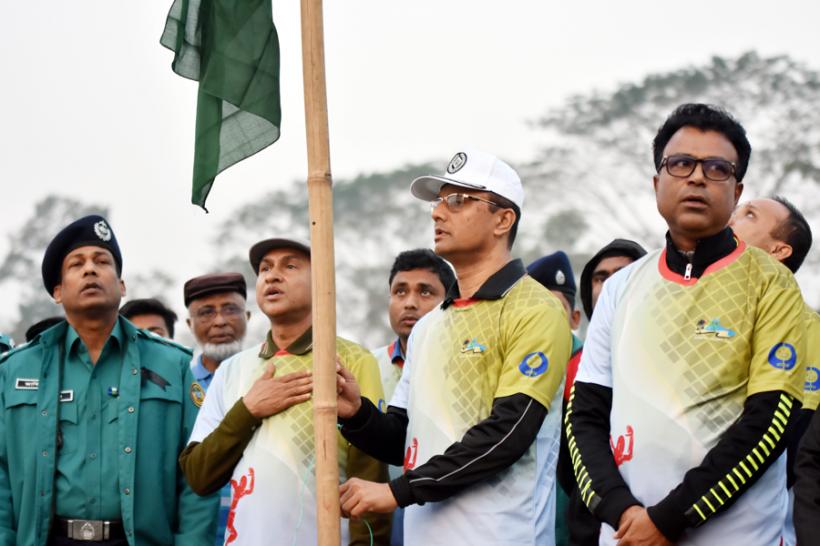 1st Barishal Marathon 2020 held for the first time on Saturday, 22 February 2020 to celebrate the birth centenary of Father of the Nation Bangabandhu Sheikh Mujibur Rahman and aiming to spread anti-drug spirit. Barishal Metropolitan Police Commissioner Md. Shabuddin Khan Inaugurated the Marathon run at Bangabandhu Uddayan in the city at 6:30 am. In his speech he said such an arrangement will motivate people to engage in various good works and inspire them to lead a beautiful life. Managing Director of Amrita Consumer Food Products Ltd. Mr. Bhanu Lal Dey also present on the occasion as special guest.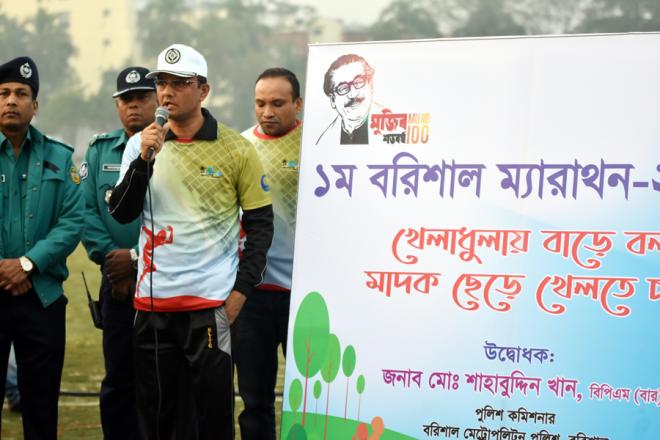 The Competition started from Bangabandhu Uddayan and rounding Lakhutia Zamindar Residence at Babuganj Upazila returned at the starting end. A total of 130 professional and armature runners of different ages from different regions of the country including Barishal participated in four categories: Half Marathon (21.5 km), Power Run (10 km), Dream Run (5 km) and Charity Run (3.5 km).
At the closing ceremony, President of Shaheed Abdur Rab Serbiabat Barishal Press club Advocate Manabendra Batabyal and President of Cosmic Culture Dr. Anish Mondol , Divisional sales manager of Square Pharmaceuticals Ltd. Mr Ariful Islam distributed podium and medal among the winners and marathon finishers.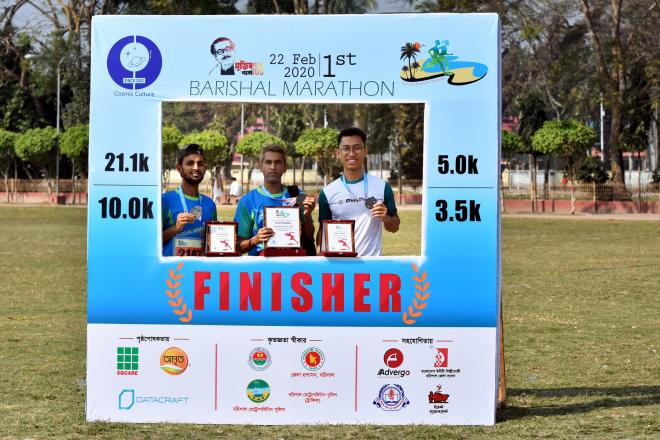 In the Half Marathon category, Md Washiur Rahman, Rana Rahman and Shovan Mitra Tanchangya occupied 1st, 2nd and 3rd places respectively. Sheikh Zahirul Islam, Dr Pronab Kumar Saha and Md Abdullah Sajon attained top three positions respectively in Power Run-10K male category and Nargis Jahan Ohab was the 1st winner in female category of Power Run-10K.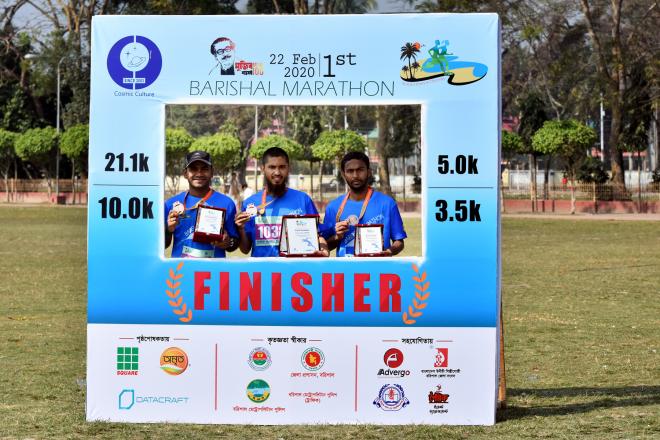 The event was sponsored by Square Pharmaceuticals Ltd., Amrita Consumer Food Products Ltd. and Data Craft.
Published on: Saturday, 22 February 2020, 11:10 pm | Last update: Friday, 26 June 2020, 08:19 pm | Total views: 764.
3rd BARISHAL MARATHON 2023
27 January 2023